WPI Acronym Dictionary Makes Triumphant Return
FOR IMMEDIATE RELEASE/August 19, 2005
Contact: WPI Acronym Dictionary
WORCESTER, Mass. -- August 19, 2005 -- The WPI Acronym Dictionary, following a hiatus of over eight months from the Internet, is back online and better than ever.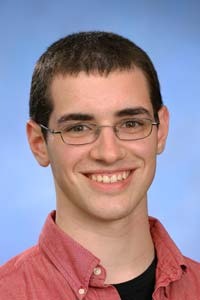 The WPI Acronym Dictionary (WAD) dates to 2002 when William L. Herbert, WPI Class of 2005, began cataloging the vast number of WPI specific acronyms. The first listing soon grew to include special sections of acronyms including student organizations, professional organizations, and historic acronyms. Shortly thereafter, the contents were reorganized into a spreadsheet and displayed using PHP.
The dark ages for the WAD began on January 3, 2005, when the users.wpi.edu server was upgraded to no longer support PHP. Effective immediately, the WAD was disabled. Herbert, preoccupied by his degree requirements and the subsequent completion of them, was unable to restructure the WAD until after Commencement 2005. Herbert notes, "It has been a long and bumpy road since the loss of PHP, but now The Dictionary is back."
And back it is. Now, in August 2005, the WAD is in full force with a plethora of new features and functionalities. The new interface combines HTML, Perl, and MySQL. Additionally, the site is now hosted on the alum.wpi.edu server rather than the users.wpi.edu server.
Users are now able to search for particular acronyms, display their favorite acronyms with ease, syndicate the most recently added or updated acronyms with RSS, add new or missing acronyms, and more!
For instructions and history of the WAD, see the links at the bottom of the home page. WAD in the News lists public recognition for the WAD. Whether you are a veteran user of the WAD, new faculty or staff member, or new WPI student, its uses are endless. "First year students should look to the WPI Acronym Dictionary as they would an RA or OL: a resource to utilize during the transition to college life," advises Herbert.
The WPI Acronym dictionary is located online at: http://alum.wpi.edu/+acronym. Herbert also partners with Signs You Are a Geek at WPI located at http://alum.wpi.edu/+geek.
Herbert, a native of Island Park, Long Island, New York, holds a B.S. in Management Engineering from Worcester Polytechnic Institute. His interests beyond acronyms include transportation engineering, highways, shopping, Tivo, and many publicly traded and privately owned companies and corporations. He currently maintains residence in Worcester, MA.
About Worcester Polytechnic Institute
Founded in 1865, WPI is a pioneer in technological higher education. WPI was the first university to understand that students learn best when they have the opportunity to apply the knowledge they gain in the classroom to the solution of important problems. Today, its first-rate research laboratories support master's and Ph.D. programs in more than 30 disciplines in engineering, science and the management of technology.